Website Design That Works For You
Website design needs to achieve your specific purpose.
Do you need something very basic that acts like a business card, or maybe even a little bit fuller like an "online brochure"? These are helpful and even essential to build your credibility and professional presentation.
Perhaps you need a serious website that doesn't just look great, but actually works for you 24 hours a day, 7 days a week - a professional sales consultant that doesn't eat, sleep, or ever need rest.
Whatever your purpose for investing in a website, Hunni.Media can work with you to achieve that goal and build the perfect solution for you…
Let us help you flourish! Instead of investing 50% to begin construction and 50% upon completion, why not preserve your precious capital and invest a smaller monthly amount for a great website valued at $3,315.00?
Includes costs of initial development of a mobile & search engine-friendly WordPress website built with Divi

Includes required managed hosting (currently valued at $45.00 per month, includes routine updates & backups)
Includes expert copy & content consultation & creation
Includes 1 hour service to further develop requested changes every 3 months (currently $150 per hour)
Includes 1x landing page plus up to 4x standard content pages
Only $99 per month!
This package is perfect for businesses needing all the help they can get in the first few years, or those wanting to reinvigorate tired marketing when business has slowed down.
Extra website pages = + $10 per month per page
Branded social media channel setup = + $10 per month per channel
Installments via monthly direct debit
Construction begins after first installment
Minimum 36 month agreement with no directors' guarantees (honour system)
"Out of pocket" development expenses (e.g. stock photography) invoiced upfront and paid before purchase
Renovation/redesign of website if agreement is renewed after 3 years
Revert to managed hosting only (currently $45 per month) if agreement is not renewed
The Gold Standard solution is great for your growing business to successfully tie together all the channels of your integrated marketing campaign.
These websites are perfect for the modest to serious investment level, and can include advanced features like ecommerce (a web shop), and unlimited pages.
All our websites are mobile-friendly, super easy to DIY and can be expanded and built upon anytime in the future.
Some recent samples are:
Platinum Plus is the gift that just keeps on giving! The inclusions at this level really leverage all the business and marketing experience of the Hunni.Media team and enhance your Gold Standard website into a high calibre sales tool.
These websites are just a little more investment, and can include tactical features like a highly targeted lead capture strategy, a well structured blogging platform, and market engagement modules for commenting and social media management.
All our websites are mobile-friendly, super easy to DIY and can be expanded and built upon anytime in the future.
Some recent samples are:
What we offer goes beyond just clever programming and fresh graphic design. You are the most important part of what we do. It's important to us to invest the time and effort to discover everything that will help us provide the complete solution you're looking for.
We take the time to get to know you and listen to you explain your business, your services, your products. We'll get to understand who your typical market is and how they think, and what they need from your website to decide to buy what you're offering.
Our real world experience includes having owned and operated small businesses in other industries. We've got the expertise, but we've also got the runs on the board of applying theories and making them work in the real world.
Blogging
One of the easiest ways to outrank your competitors and get noticed in search engines is to be actually interesting to your website visitors. Offering genuinely useful content to your audience is one of the ways to reward visitors to your website, but it takes time and expertise to write copy which is both informative and persuasive.
We can automate that process for you! We'll write a high quality article between 200 and 500 words long, find a royalty free image to suit, post it to your website blog and share it your facebook page all without bothering you. Normally $135 +gst each, but when you place a standing order with direct debit, you'll only invest the following regular amounts (minimum 6 months).
1 blog post per month = $117 +gst each
2 blog posts per month = $97 +gst each
4 blog posts per month = $87 +gst each (best value)
What are you waiting for? A better website and search engine rankings are a journey that needs to be started today!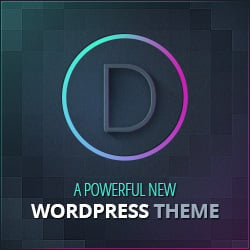 Every tradesman has his favourite tool - you know - the one that he uses the most, the one that "they just don't make like them like they used to any more".
For us, that tool is Divi, a powerful, highly customisable theme from Elegant Themes. Go ahead, take it for a spin. You'll be amazed how you can take the masterpiece we will make for you and continue to make it your own over the years.
If you prefer DIY from the beginning, invest in the tool for yourself and we'll get some affiliate commissions for sending you there. Not that we weren't already recommending it before they offered to pay us. It's just that good.
Brisbane, Gold Coast, Logan, Ipswich, Sunshine Coast, Redlands, Redcliffe
South East Queensland
Australia